| | |
| --- | --- |
| | Home |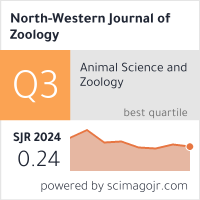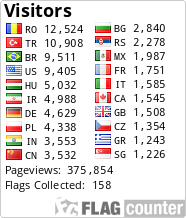 (Counter start: 26.November.2012)
CALL for SPELLING EDITORS
Dear Colleagues,

North-Western Journal of Zoology (http://biozoojournals.ro/nwjz/) is an internationally recognized scientific journal covered by Sci-E (IF2013 = 0.700). The journal was founded and is edited by a group of young researchers, and was the first journal in the field of biology from Romania to be covered by Sci-E (since 2007). Following this recognition, the number of submitted manuscripts increased rapidly, making it necessary to include more editors, including English language spelling editors.

In order to keep the journal on its successful way, we are making a call for spelling editors.

What are we looking for? We encourage applications especially by young biologists, with very good English, or native speakers, who have sound knowledge in the field of biology and experience of publishing in internationally recognized journals.

What can we offer? All the work done by our editorial team is voluntary, so the only payment we can offer is a free hard copy issue of all apparitions. Besides this, becoming an editor would offer you the possibility and experience to learn about research and writing methods that would be of great help in your own work. Additionally, becoming an editor of an internationally recognized scientific journal would bring a new positive point to your CV :)

If you are interested in becoming part of our international team, please send an application letter together with your CV to István Sas-Kovács <sas.steve_at_gmail.com>.

Looking forward to your applications and hopefully some good collaborations,
Kind regards,
István S.K.


Current Issue:
Current Special Issue: